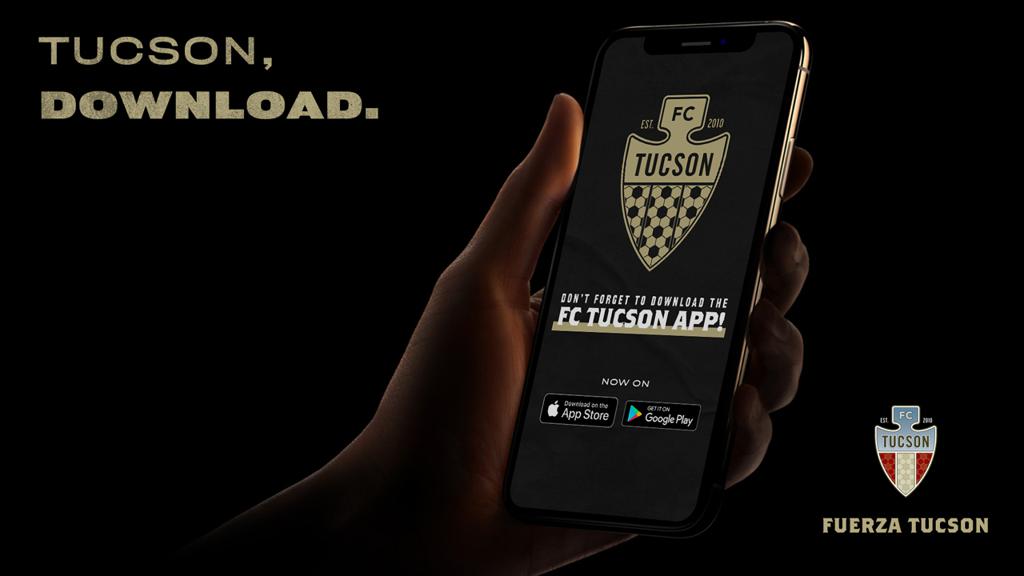 FC TUCSON OFFICIAL GAME DAY APP: MOBILE TICKETING & TOUCHLESS SYSTEMS
All tickets will be electronic with the rare exception of thermal printed tickets that will be issued for special circumstances.
The mobile app is integrated with the FCT ticketing provider, Tickets.com.
WHAT'S IN THE APP?
Access the team schedule, view player updates, watch the best highlights and get prepared for matchday with your favorite USL club: FC Tucson.
ENHANCED MATCHDAY EXPERIENCE:
Improve your app experience with custom in-venue offers and notifications based on personal preferences
TEAM NEWS & ALERTS:
Get team notifications like breaking news, ticket specials, event announcements, changes to our COVID-19 related medical/safety protocols and more right straight on your device
OTHER FEATURES INCLUDE:
• Personalized offers and exclusive content delivered right to your home screen year-round
• Fast access to watch the best highlight videos from the season
• Rep FC Tucson and purchase official jerseys, scarves, and more
• View the full schedule and official club roster, including bios for each player
• View and interact with Tucson's Twitter, Facebook and Instagram feeds right in the app
• Take matchday photos using custom overlays in FanCam, which lets you share your photos with the team and post directly to your social accounts

DOWNLOAD ON THE APP STORE

GET IT ON GOOGLE PLAY