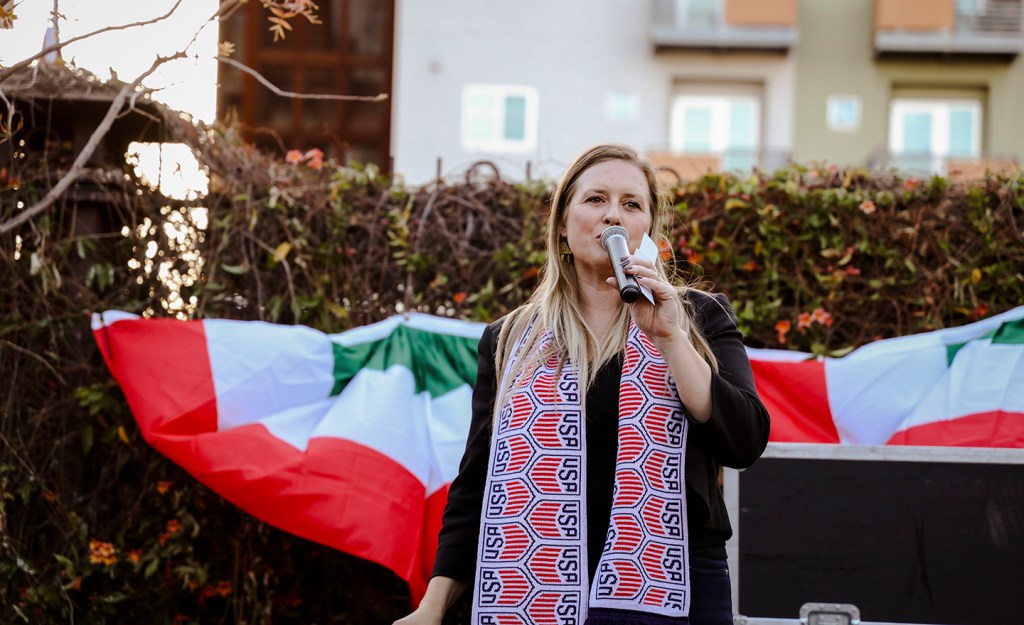 Letter From Amanda Powers
FC Tucson's First President Stepping Down After Three Seasons
When I arrived in Tucson at the beginning of 2020, I could not have anticipated what the next three seasons would bring. But I have been overwhelmed by the support and love that this community has shown me and FC Tucson. Together we weathered a pandemic, shared joys and disappointment on the soccer pitch, and worked together to build a club that was invested in growing connections throughout Southern Arizona through the 'Beautiful Game.'
As FC Tucson embarks on its next chapter as a pre-professional club in USL League Two under a new ownership group, my time as President of FC Tucson has come to an end.
I have been blessed to get to know our fans, sponsors and many stakeholders who have been touched by what we tried to build as part of the club's ethos, and am immensely proud of our entire team – the FC Tucson front office, and our players and technical staff – who have worked tirelessly with the singular focus of representing the crest with pride and lifting up our community.
Our Barrio 2 Barrio initiative brought health services to communities during the pandemic and provided free soccer clinics. The Barrio 2 Barrio was a true community builder, and I am thankful for all the sponsors and business partners who contributed to its success.
The COX Community Corner extended access to the professional game to youth who would not have otherwise been able to attend, delivered a VIP experience and made emotional connections through the game of soccer.
We brought the women's team back after a hiatus due to the pandemic, and immediately returned to championship form. I am excited to watch two of our women's players sign professional contracts and see our club become an industry leader for women's soccer at this level.
FC Tucson was part of the inaugural USL Pro Academy, setting the standard for youth development and integrating our academy players into professional first-team soccer.
Along the way, FC Tucson was recognized for our efforts by the City of Tucson, proclaiming FC Tucson Women's Soccer Day on August 23, 2022; with my receipt of the 2021 Tucson Hispanic Chamber 40 Under 40 Honoree; CopperPoint's Small Business Leader of the Year presented by the Tucson Metro Chamber; and our first professional playoff home game – a win! – in 2021.
It has been a whirlwind of three seasons together. I treasure all of the text messages, phone calls, and pitch-side conversations as we all worked together, united in a common goal, to use FC Tucson as a vehicle to raise our community up. It truly has been a labor of love and I am thankful for all of your voices.
Moving forward, I will keep FC Tucson close to my heart and continue to root for its successes. I don't know what my next adventure will be, but I cannot thank the fans, sponsors, and stakeholders enough for our time together.
Amanda Powers
President
Benevolent Sports Tucson, LLC DBA FC Tucson