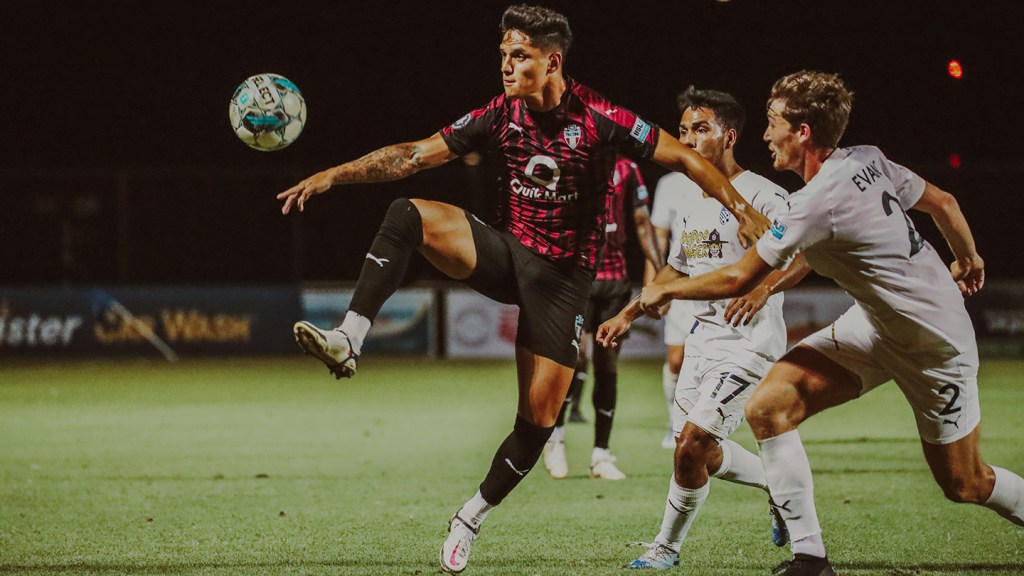 It all boils down to 'little moments, little margins.'
It's something FC Tucson head coach Jon Pearlman has preached to his team since Day 1, and it's what the club is laser focused on. And it's what the players know will turn the season around — starting Saturday night against the Charlotte Independence. The match is presented by Gladden Farms (7 p.m., Kino North Stadium, BUY TICKETS).
Charlotte represents the first of back-to-back home matches against North Carolina opponents. North Carolina FC will visit next Saturday (BUY TICKETS). The upcoming matches also represents an opportunity for FC Tucson to spark the kind of summer run that carried the team to the USL League One playoffs last season.
"I think we're close," said Pearlman. "We're excited to be at home. We like playing at home. When you've been this close, the scales are going to tip your way if you keep doing the right things."
FC Tucson heads into the weekend at 3-8-4 and 13 points, trailing 10th-place North Carolina (5-7-3, 18 points) and ninth-place Charlotte (5-7-4, 19 points).
While it sits seven points under the playoff cutline, Tucson has been right in the mix with all the league's top teams. Before dropping a tough 2-1 decision at defending champion and fourth-place Union Omaha last weekend, Tucson had taken points in four of its previous five matches – including a 1-1 draw with first-place Greenville Triumph SC and a 1-0 loss to second-place Richmond Kickers.
The midseason additions of Donny Toia (two goals in three appearances) and Ferdinand Garcia (one goal) has elevated the offense. Louis Pérez leads the team with four assists and 29 chances created, while midfielders Burke Fahling, Charlie Machell and Tevin Shaw have continued to ramp up the pressure on opposing teams.
In three of its last four matches, Tucson has held more than 57% of the possession and outshot its opponent. The results, though, have yet to fall the team's way. Tucson is tied for the league lead with 13 of its 15 matches either draws or being decided by one goal, and is 3-6-4 in those matches.
The bright side is the current form is eerily reminiscent of last year, when Tucson started 4-8-4 and in the midst of a four-match losing streak.
Then came Fort Lauderdale.
Tucson erupted for four goals in a shutout win that featured a hat trick from Gio Calixtro and opened the scoring floodgates. The victory started a 7-2-3 stretch that was highlighted by eight multi-goal games and a plus-10 goal differential to close the season.
Charlotte comes to Kino on a 1-5-2 slide since the beginning of June. The downturn includes giving up a league-record seven goals to Chattanooga Red Wolves SC and four to Richmond. North Carolina, meanwhile, is in the midst of a 1-4-2 stretch over the same time period. The lone win was over Charlotte.
Tresor Mbuyu leads Charlotte with six goals, while Khon Bennett has three. Former MLS star and USMNT player Miguel Ibarra has scored twice and contributed a team-high five assists.
"We know where we're at," said Pearlman. "We know we have a chance. But we know we have to start getting results."