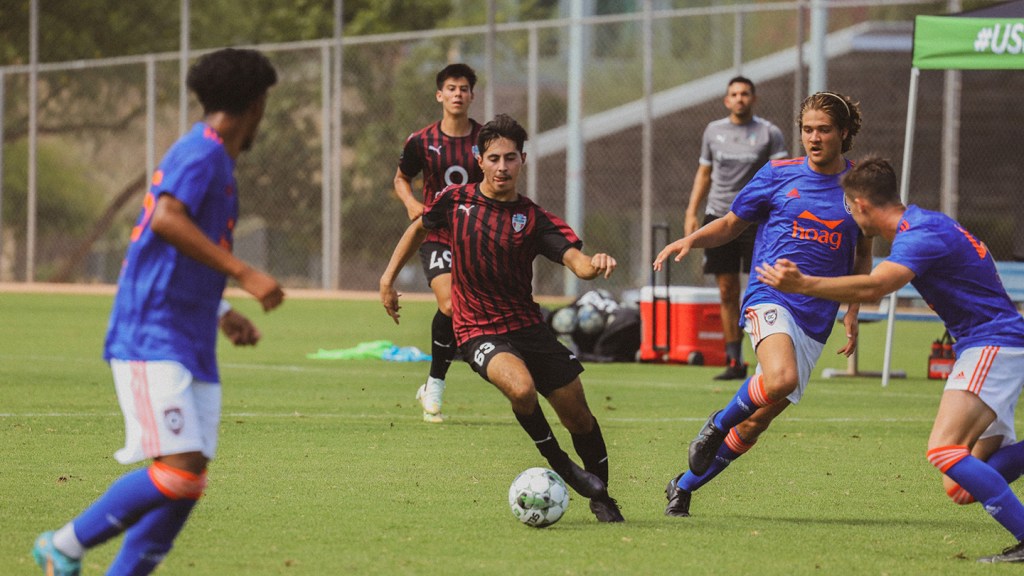 Mateo Ayandel headed in a corner from Fernando Hernandez in the second half to give FC Tucson a 1-0 win over Orange County SC Sunday at Kino North Stadium in the USL Pro Academy.
It is FC Tucson's second straight win, after beating El Paso Locomotive last week.
The game was even through 90 minutes both teams were able to create dangerous chances, Sean Murphy had multiple saves to keep the team in the game. Jerrod Allen had an outstanding game in the middle of the field keeping the balance of the team in attack and defense.
Ultimately, it was Ayandel's play in the closing minutes that provided the deciding goal.
FC Tucson (2-3-2) will return to league play at Orange County on Wednesday, Aug. 21, in Irvine, California.
Tucson will play in a non-league match this Wednesday (5 p.m.) against State 48 FC on Field 1 at the Kino North Sports Complex.