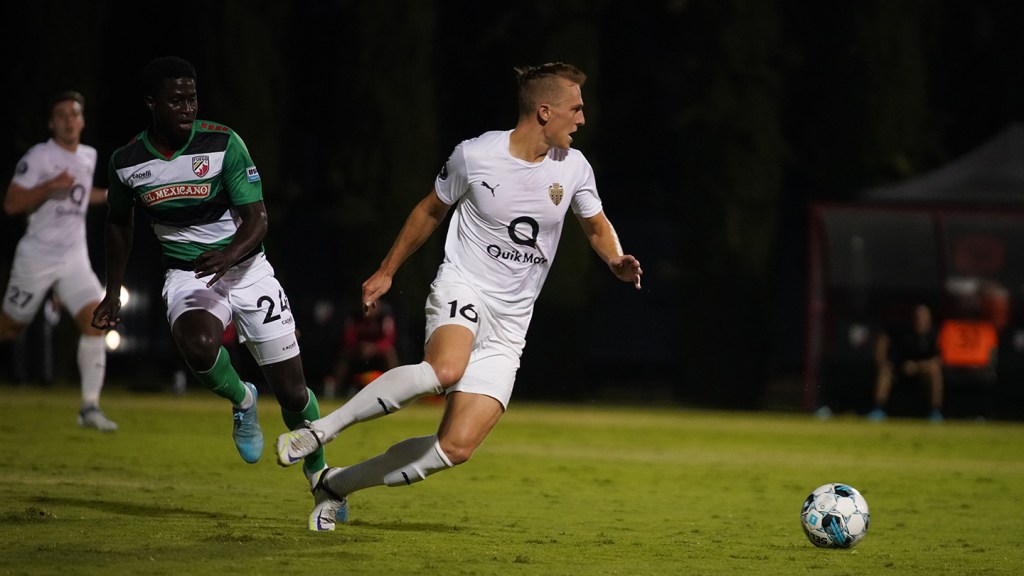 Franco Pérez had a goal and an assist in the first 25 minutes Wednesday night, but FC Tucson went down a man in the first half and eventually fell to Central Valley Fuego FC, 3-2, in a tight contest at Fresno State Soccer Stadium.
Pérez struck first in the 16th minute, re-directing Jake Crull's corner kick into the back of the net for his second goal of the season.
FRANCO!!!

Gets enough of Crull's cross to re-direct it into the net!!!#fuerzatucson 🌵 pic.twitter.com/6FhcWmQ8j1

— FC Tucson (@FCTucson) September 1, 2022
The 23-year-old from Argentina then connected with Donny Toia to finish off a sequence which started with Franco Pérez winning a loose ball at midfield, dumping off to Crull for a give-and-go, which then found the feet of Louis Pérez. Franco Pérez regained his footing and found a seam down the right side, where Louis Pérez laid the ball off to him.
RELATED: MATCH CENTER
Franco Pérez then found Toia in the box for a one-timer past the Fuego goalkeeper. It was Toia's fourth goal of the season, tying him for the team lead with Louis Pérez.
That link up & execution 😍

Donny Toia makes it 2-0!!! pic.twitter.com/JcFh6lwyLb

— FC Tucson (@FCTucson) September 1, 2022
FC Tucson conceded a goal in the 34th minute and then saw Mueng Sunday sent off in the 40th minute for a red card.
Fuego (8-9-6, 30 points) scored twice in the second half – tying the game in the 52nd minute and getting the game-winner in the 75th minute.
Carlos Merancio finished with nine saves for Tucson (4-12-5, 17 points). The club also lost midfield Burke Fahling to a red card in added time of the second half. Both Sunday and Fahling will have to sit out Tucson's next match.
FC Tucson will return home on Saturday against Charlotte Independence (8-8-6, 30 points). The Labor Day weekend match at Kino North Stadium (BUY TICKETS) will feature fireworks following the game.