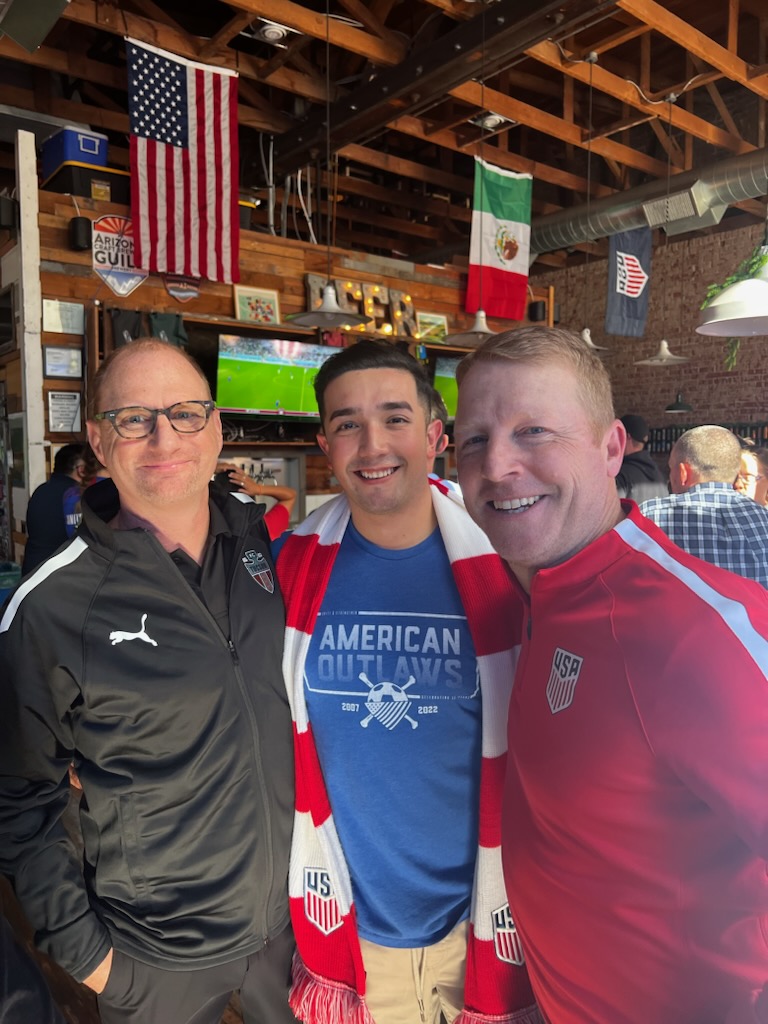 The True Spirit Behind The Beautiful Game

The true spirit behind the beautiful game was on display this week as we joined forces with local business, Pueblo Vida Brewing Co., for an eventful World Cup watch party for the USA vs. Iran game. As the USA solidified their destiny with a 1-0 victory, claiming their ticket to the knockout stages, one unlucky fan missed out on their own winning ticket for a brand new USA jersey. The story would end there, but Diego (pictured left) thought otherwise.
During the halftime raffle, one of our fans stepped out to put more money on their parking meter, unknowingly missing out on their name being called out. Since no one was there to claim the win, a second name was drawn which made Diego the new winner. 
When the fan came back and found out what had happened, Diego, in the true spirit of the game, came in and gave the jersey away to the fan.
Now this is what soccer and our city are all about! Love, passion, and community. Way to go, Diego!
With good vibes in the air, come by this Saturday to Pueblo Vida as we watch the US Men's National Team get one step closer to booking their ticket into the World Cup quarterfinals in a win-or-go-home match against the Netherlands!

Stay tuned as we get ready to announce our exciting pre-season schedule where we'll host the likes of MLS and USL Championship from around the nation!

Until then, SEE YOU SATURDAY! GO USA!