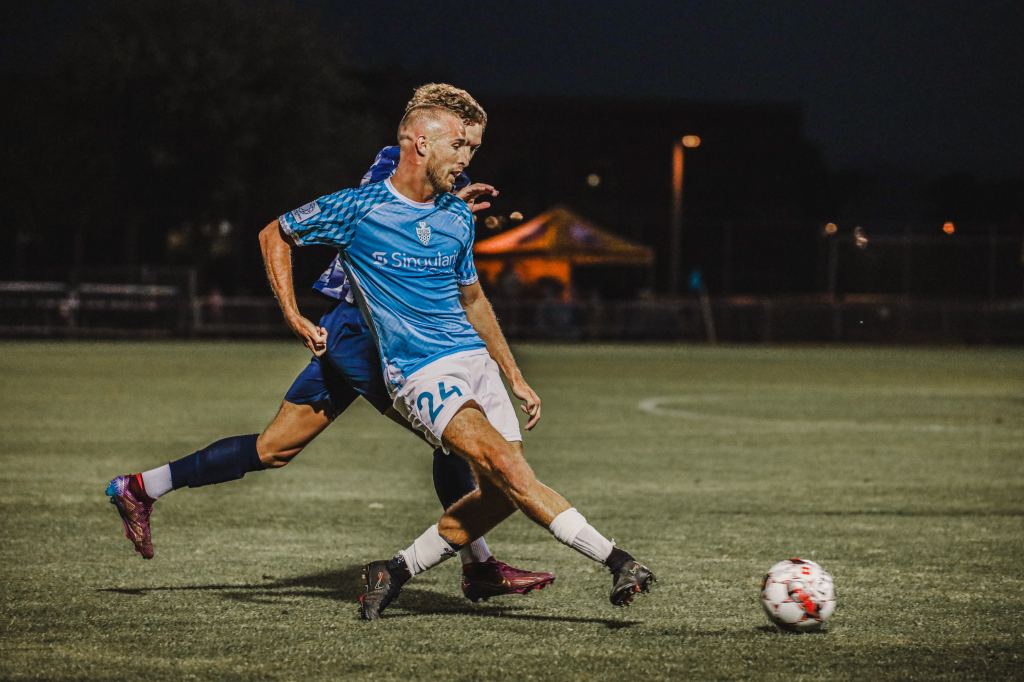 FC Tucson raised its record to 2-0 on the season with a commanding 4-0 exhibition win over FC Arizona at Kino North Stadium on Wednesday night.
After the ball was turned over by FC Arizona in the backfield, FC Tucson pounced. Adrian Camacho picked the ball up, dribbled forward and cut across the top of the box while being hounded by a couple of defenders before firing in a left-footed shot that made it 1-0 in the 13th minute.
Camacho was involved in the second score when he set up the opportunity for Kainan Dos Santos in the 42nd minute to double the FC Tucson lead.
FC Tucson's defense was sensational at limiting FC Arizona, a club that is off to a perfect start in the NPSL, to very few opportunities over the 90 minutes.
The Men in Black added a 77th-minute goal by Ethan Stevenson and then wrapped up the scoring with an 85th-minute excellent run by Peyton Montiel across the box that culminated in a goal that wrapped up the scoring.
FC Tucson returns to action with its first league match of the season when it travels to Redlands Football Club on Saturday, May 13th. Kickoff is set for 7 p.m.