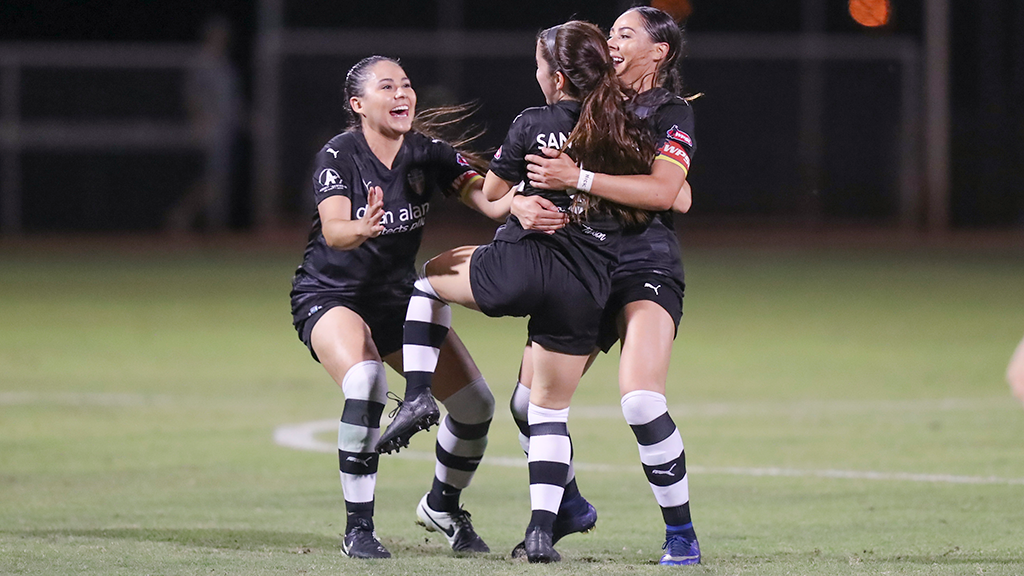 Coming off an undefeated championship season, FC Tucson is primed to continued is success when the Women's Premier Soccer League season officially kicks off in May.
FC Tucson's eight-game WPSL regular season will run through July. The club will host four matches at Kino North throughout the season, with tickets going on sale starting at $10.
FC Tucson will host its home opener on Friday, June 3, at Kino North Stadium against El Paso Surf. (BUY TICKETS)
The club has two back-to-back home games on Sunday, June 19 against SC del Sol (BUY TICKETS) and Friday, June 24 against Atomic City FC. (BUY TICKETS)
It will finish out's home slate on Friday, July 1 against newcomers Arizona Arsenal Soccer Club. (BUY TICKETS)
RELATED: Full Schedule
FC Tucson will feature in the Desert Conference against three other returning teams and newcomer Arizona Arsenal Soccer Club. The winner of the Desert Conference will advance to the West Region semifinals; the winners of the four regions will play for the national championship.
Season Ticket packages are available for purchase for as low as $40 for adults and $20 for those 12 and under. Call 520-600-3095 to buy yours today.