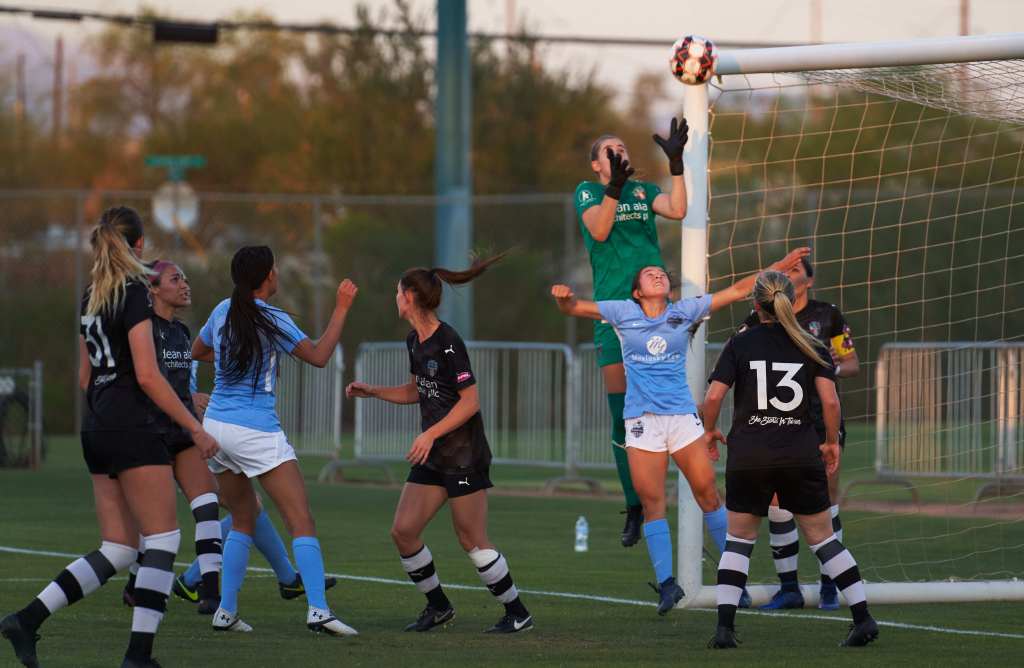 If FC Tucson's hopes of a second straight Woman's Premier Soccer League Desert Conference championship rests on its defense, it's in good hands.
Hope Hisey, who secured three shutouts and allowed just five goals over her six games, is back in goal for FC Tucson.
The Tucson native earned the 2021 WPSL Desert Region Goalkeeper of the Year.
More 🥇s@WPSL Desert Conference Goalkeeper of the Year.@hopehisey31 👏🏼 pic.twitter.com/Z1Q3gcyPQH

— FC Tucson Women (@fctucsonwomen) August 31, 2021
"Once you're the champions, everyone comes for you and gives you their best," said Hisey. "(Head coach) Kelly (Pierce) and (assistant coach) Charlie (MacCabe) work extremely well together and have personal and professional relationships with the players, so I think this season the sky is the limit."
Hisey and FC Tucson will have more goals to shoot for as postseason returns for the WPSL. The winner of the each Western Conference's four regions will meet in the regional semifinal and finals, with the winners of the WPSL's four regions playing for the national championship.
Hisey plays collegiate soccer at the University of Arizona and is entering her senior year. She has a COVID year of eligibility and plans play for a fifth year with the team while studying for her master's degree.
She is sixth all-time at Arizona in career saves (228) and third in career Goals Against Average (1.04). She led the Pac 12 with 102 saves last year – 20 more than any other goalie.
Hisey started playing when she was eight years old when she joined the FC Tucson Youth Soccer Club – then known as Tucson Soccer Academy. She started off as an outfield player before gravitating towards the goalkeeper position.
"For me, it was something that I was naturally good at," Hisey said. "It can be a very mentally taking position, but having the mental strength and fortitude combined with the work ethic really makes the best goalkeepers."
Prior to going to Arizona, Hisey was a second-team All-State honoree at Canyon Del Oro. She first encountered FC Tucson during the summer when her club team would train with the team. She tried out and made the team for its 2018 season, and has been a part of the roster since then.
27′ – Let's get another look at this magnificent play by @hopehisey31 👀

📺 – Pac-12 Networks pic.twitter.com/GZeGP5KRRe

— Arizona Soccer (@ArizonaSoccer) November 6, 2021