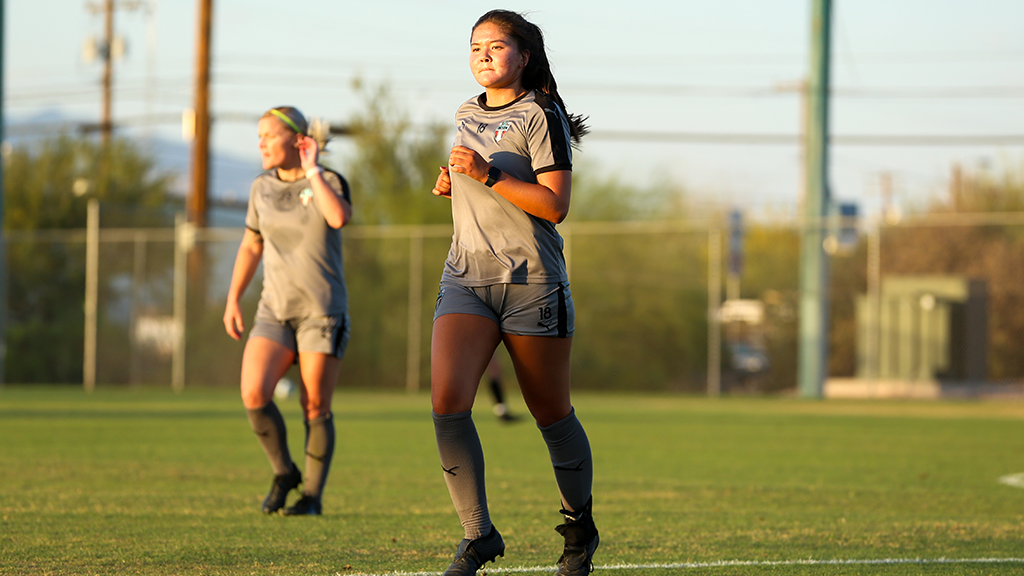 An undefeated season that leads to a championship in your first season is no easy feat.
Haley Harris accomplished just that in Tucson. But she's not done there.
The Tucson native returns for her second season with FC Tucson, looking to build off of the success of the first and reach higher heights with the Women's Premier Soccer League national championship in the offing.
"It's such a great environment and it really helps our training and our ability to do well," said Harris. "It was a super exciting year, and I'm looking forward to getting back to it this summer."
Harris is a sophomore studying Global Security and Intelligence at Embry-Riddle Aeronautical University in Prescott. She was named United Soccer Coaches' All-American Second Team after helping the Eagles qualified for the NAIA national tournament this past season.
She was also selected for the CoSIDA's District 4 Academic All-District team with a 4.0 grade point average. Harris was the 2021 Cal Pac Freshman of the Year in her first season with the team.
Harris scored first career game-winning goal in 73rd minute in 1-0 over UC Merced on October 15.
Women's Soccer: Embry-Riddle Blanks UC Merced, 1-0
– https://t.co/799mFT597b pic.twitter.com/xfIepulp5f

— Embry-Riddle Eagles (@erau_eagles) October 17, 2021
Harris started playing club soccer when she was 5 with Vail Soccer Club.
"I remember always being out there and eating the orange slices and talking with my friends," Harris said. "It's that early love of the game and the people you're around that show how fun soccer is."
Harris moved to the FC Tucson Youth club team in high school. She devoted time and energy into the sport and her schooling so she would be able to get a good education while also playing soccer.
FC Tucson assistant coach Charlie MacCabe – then head coach of Harris's FC Tucson Youth club team – frequently had his players train with the club. FC Tucson Head Coach Kelly Pierce was impressed with Harris's abilities and brought Harris out to trials, where she was selected to the team.
Harris scored one goal and two assists playing out of the midfield during the 2021 season.
"We have good chemistry and it played a big part of how we performed," said Harris. "It's a great program to support, a fun game to watch, and I think we can have a really good season especially coming off of the conference win last year."