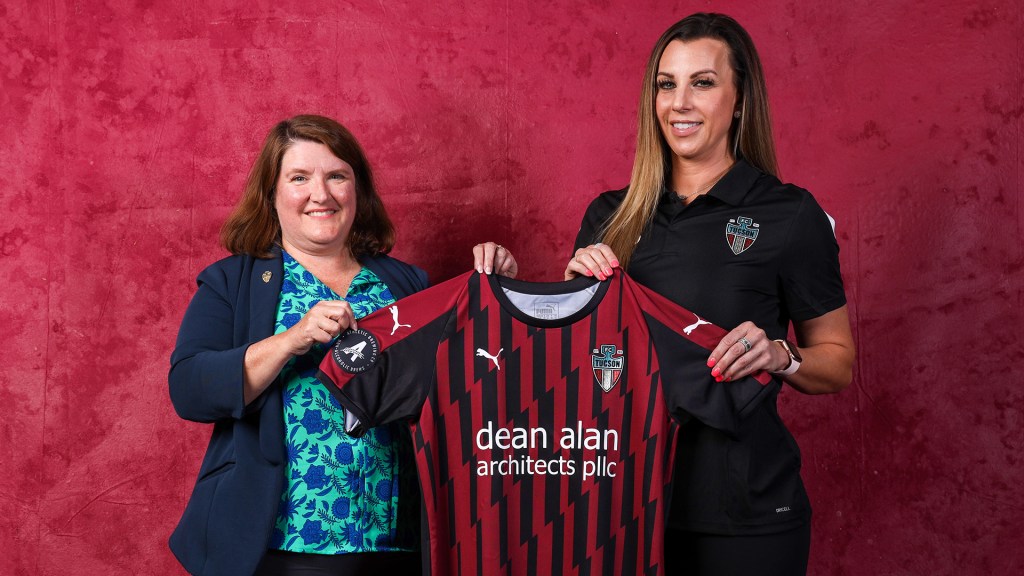 TUCSON, Ariz. – The defending Women's Premier Soccer League Desert Conference champions will have a familiar look when they take the field next week for their season opener.
FC Tucson and Dean Alan Architects PLLC announced Tuesday that Tucson's only full-service, women-owned architecture firm has returned as the front of the jersey sponsor for the club's women's team.
"We are proud to continue our championship combination," said Angela Gee, the principal and founder of Dean Alan Architects. "Led by Club President Amanda Powers and Head Coach Kelly Pierce, FC Tucson has set the standard in the WPSL and have built a program that is one of the best in the country. Dean Alan is thrilled to be front and center in supporting and celebrating successful women."
Dean Alan, which exemplifies FC Tucson's motto of #shestartsintucson, signed on as the primary sponsor last year as the club went 7-0-1 en route to the conference championship.
"Angela Gee and her firm has made an amazing impact in Tucson and their commitment to excellence is a perfect fit with FC Tucson," said FC Tucson President Amanda Powers. "As a Tucson native, Angela cares greatly about our community and we owe our success to the contributions from people like her."
Athletic Brewing, FC Tucson's Exclusive Non-Alcoholic Beer Partner, returns as the right sleeve sponsor, while FC Tucson Official Sponsor CARF International will be the back of the jersey sponsor for both the home and away jersey for the women's team.
The FC Tucson women play in the pre-professional WPSL, with a roster made up of youth, college, and adult players. Pierce, a Tucson native, has won four 4A state championships as head coach at her alma mater, Salpointe Catholic High School. She was recently named Arizona Republic's All-Arizona Coach of the Year across all classes.
FC Tucson's first match is May 28 at the El Paso Surf. The first home game is Friday, June 3, against El Paso at Kino North Stadium (buy tickets). The season's eight-game regular season will be completed by July 9, followed by the playoffs.
In addition to being defending champions, FC Tucson is unbeaten in its last 12 matches (10-0-2) dating back to June of 2019. The 2020 season was cancelled and the 2021 season did not have a postseason. FC Tucson reached the postseason in 2013 and 2018, just missing out in 2015 and 2019 on tiebreakers.