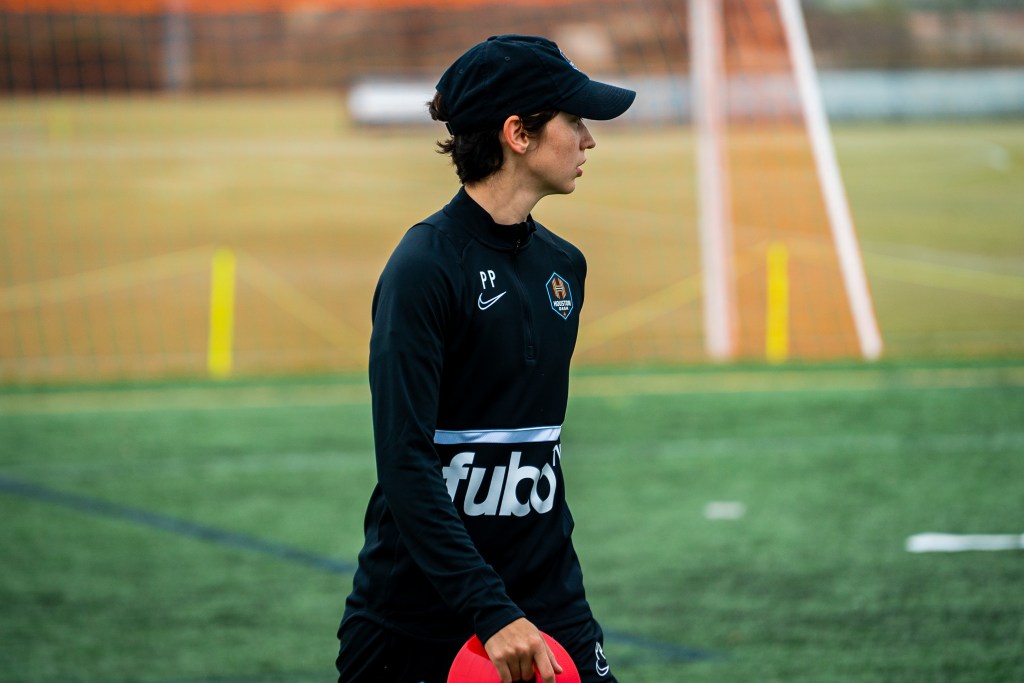 Building a championship winning team is hard work on and off the field, and no one knows that more than Paloma Paez.
The Nogales native was the Equipment Manager for the FC Tucson men's and women's team, and the Assistant Team Admin for the women's team during her time with the club. After being part of the Women's Premier Soccer League Desert Conference championship team in Tucson last summer, she went to Houston to be the Houston Dynamo Academy equipment manager before being promoted to equipment manager for the Houston Dash of the National Women's Soccer League (NWSL), the top professional league for women's soccer in the world.
"I was very excited to be working with national team and high-profile players," said Paez. "It's been great learning new things that I've never done before."
As the equipment manager, Paez deals with all the equipment that is used on the field in trainings, pressing all training gear and jerseys, and packing all the bags for the team's away matches.
Paez also sets up the training field before practice. Current U.S. Women's National Team Assistant Coach Twila Kilgore helped Paez learn the ropes of setting up each drill in the most efficient way that is also beneficial to everyone on the field.
Getting into sports is something that Paez has been passionate about since watching the USWNT win the FIFA World Cup in 2019. During that time, she was a student at the University of Arizona and added Sports Management as her major and joined the Sports Marketing Association. This is where she met FC Tucson co-founder Jon Pearlman.
"Jon Pearlman was the first speaker. I talked to him and said I wanted to get into sports, specifically women's sports, and if there was an opportunity with FC Tucson I would do anything," said Paez. "A week later I had an interview with him, got an internship and was with the team for two years, giving everything I had, and now I'm here."
Working in women's sports has been a goal for Paez and the growth seen over the past year has her excited for the future.
"Women's sports is worth watching, women's sports is worth investing in, and I think it's going to skyrocket into something unbelievable."
Last year, Paez was recognized by the WPSL for the All-Region Personnel for the West Region.
Whether they are designing eye-catching graphics 🎨, shooting or streaming games 🎥, live tweeting or creating IG Stories 📱, or updating their team websites 💻, each of these individuals are worthy of #BestofWPSL ⚽ honors for the West Region!#WPSL #HerGame #sportsbiz pic.twitter.com/Zwfd4qjQPL

— Women's Premier Soccer League (@WPSL) August 31, 2021