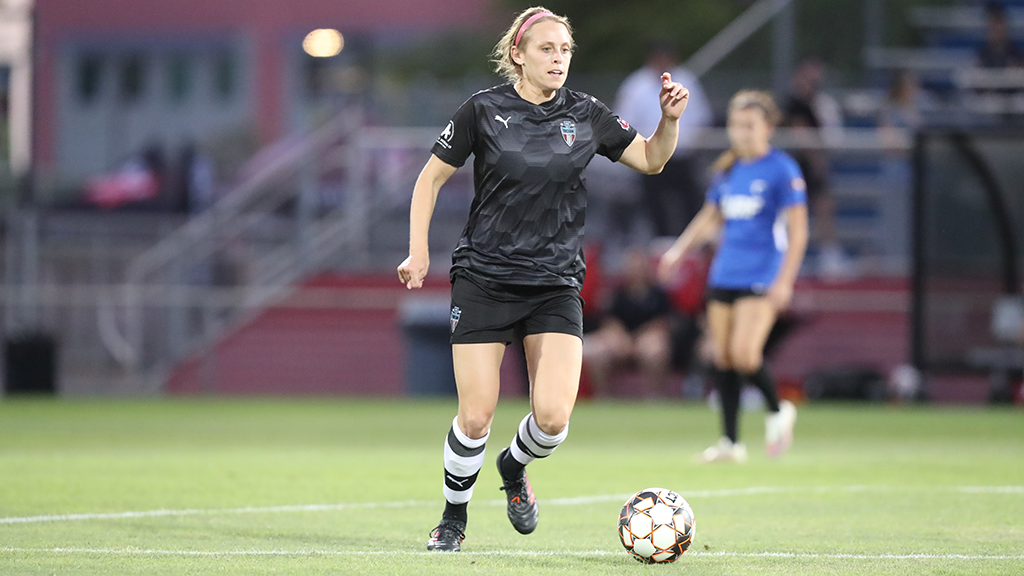 Growing up, Micaela Hornstein didn't have a competitive soccer leagues to drive her interest in the sport.
Following in the footsteps of her older brother and sister to play the sport in Indiana, she joined Carmel United as a 14-year-old and endured a two-hour round trip commute to pursue playing at the higher level.
Now, playing for FC Tucson, she enjoys being part of a team that provides that model to follow that she didn't have.
"We have a lot of support from the community," Hornstein said. "Giving the younger girls and boys the opportunity to watch our games and to be a positive role model for them is huge and such a big opportunity."
The Indianapolis native played NCAA Division I soccer at Morehead State University in Kentucky. She was a starter all four years, helping the team to two Ohio Valley Conference regular season and conference tournament championships.
Following her undergraduate career, she moved back to the Indianapolis area to attend the University of Indianapolis, where she earned her Doctorate in Physical Therapy. She was the assistant coach for the women's soccer team while studying for her doctorate.
Hornstein moved to Arizona after her schooling and continued playing soccer recreationally in town with co-ed and women's teams. She met Kelly Pierce, FC Tucson's head coach, who encouraged her to tryout.
"I wanted to try something new and move west," said Hornstein. "Arizona was a good combination of the outdoors lifestyle, the sun, and the cost of living was doable. Once I got here, I found a great soccer community."
Hornstein owns a private concierge physical therapy business. She specializes in the neuromuscular system, helping clients regain their independence and get readjusted at home after suffering from strokes, brain injuries or spinal cord injuries.
She featured in a pair of games last season while simultaneously training for an ultramarathon.
This season, Hornstein aims to help the club win the Desert Conference again and return to the WPSL playoffs.
"I'm really looking forward to getting back together and pushing each other to be our best," Hornstein said. "Working together as a unit each day, at each practice, each game and cultivating a positive community together really be our best is the most important thing."