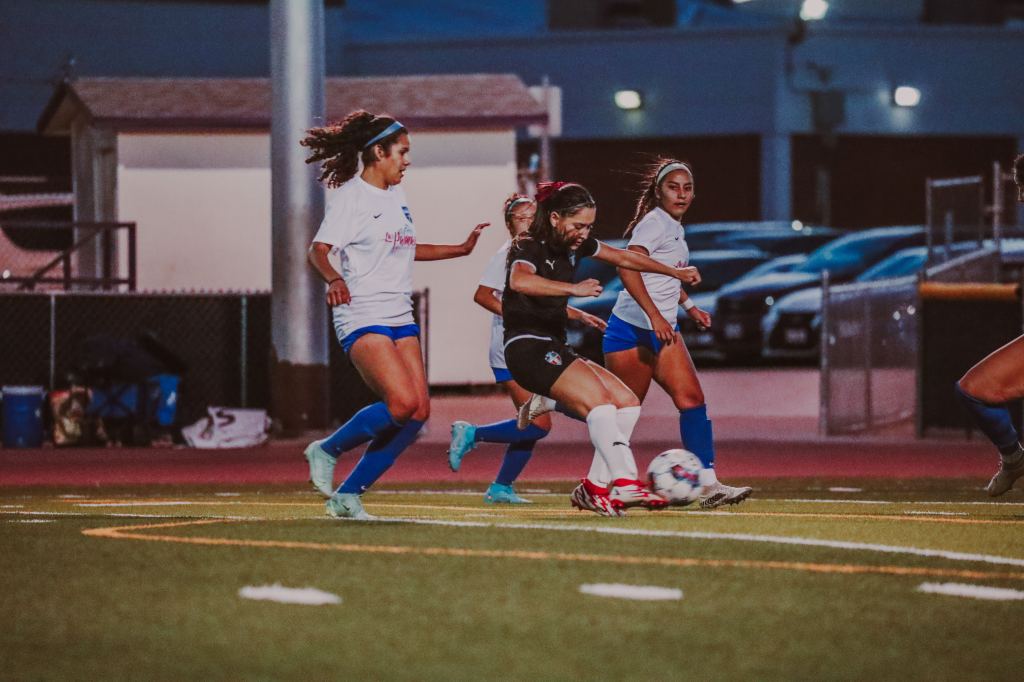 EL PASO, Texas — The defending WPSL Desert Conference champions kicked off the 2022 campaign with another win.
Ashly Martinez jumped on a loose ball in the second half as converted on the fast break to help lift FC Tucson over El Paso Surf, 1-0, at Burges High School. It improved FC Tucson's unbeaten streak to 14, dating back to 2019.
After playing to a scoreless first half, Martinez punched through early in the second half. The Coahuila, Mexico, native comes to FC Tucson with experience on the U15 and U17 Mexico National Team and with Club Santos Laguna in LIGA BBVA MX Femenil.
ASHLY MARTINEZ GIVES US THE LEAD 🤯

TUC 1-0 EP#fuerzatucson 🌵 | #EPvTUC pic.twitter.com/XzWroO1HIK

— FC Tucson Women (@fctucsonwomen) May 29, 2022
"It was great to get the win, especially on the road, in Game 1," said FC Tucson head coach Kelly Pierce. "Especially with our starting eleven only really having two practices together. Getting the opportunity for them to get out there, knock the ball around and get used to each other, was reassuring."
Pierce said the backline of Laura and Priscilla Pimienta, as well as Chloe Ziegler and Micaela Hornstein were key in helping shut down the El Paso attack. Goalkeeper Hope Hisey, the University of Arizona's starting keeper, made four saves to secure her fourth shutout in seven starts for the club.
Pierce also highlighted the play of Haley Harris in the midfield, as well as teenager Naija Bruckner staying calm and composed on the ball in her first start with the club.
Caitlyn Maher was able to create a number of opportunities down the sides repeatedly in the first half, but FC Tucson wasn't able to punch one through.
GOALS
62′ – TUC – Ashly Martinez
SAVES
FCTW – 2 – Hope Hisey
EPS – 5 – Darya Mosallaei
CORNERS
CAUTIONS
QUOTES
"It was great to see we were able to create so many opportunities. Getting in behind again and again and getting shots on frame, getting that in game 1, was so optimistic." – FC Tucson Head Coach Kelly Pierce
NEXT UP
FC Tucson (1-0-0 with three points) will host its first home game of the season Friday at 7 p.m. at Kino North Stadium (Buy Tickets) against El Paso Surf.