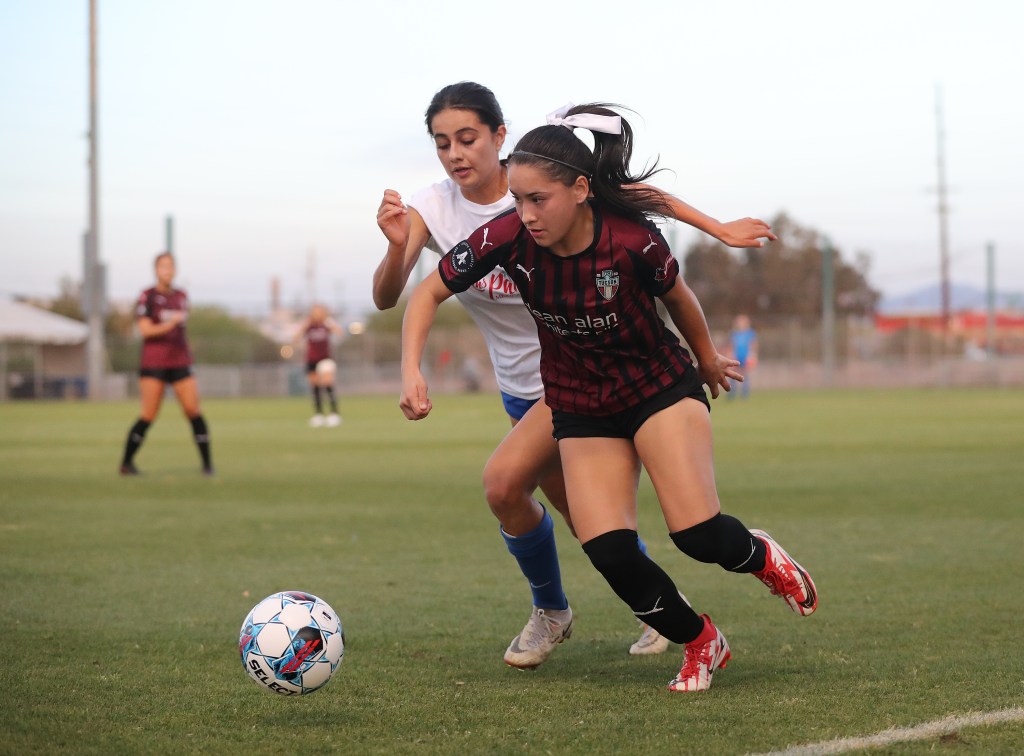 The defending WPSL Desert Conference champions grabbed its second consecutive win to start the 2022 campaign.
FC Tucson beat El Paso Surf 1-0 at Kino North Stadium Friday Night to improve its unbeaten streak to 15.
Naija Bruckner delivered the eventual game-winner in the 37th minute.
Ashly Martinez headed the ball into the feet of Naija Bruckner just outside the box. Bruckner beat off her defender and sent the ball into the back of the net for the game winner in the 37th minute.
AND NAIJA BRUCKNER GIVES US THE LEAD 👏

TUC 1-0 EPS#TUCvEPS | #fuerzatucson 🌵 pic.twitter.com/vXPUgaQR9M

— FC Tucson Women (@fctucsonwomen) June 4, 2022
"Naija has been pretty incredible for us. She's a young kid, very quiet but has a huge presence on the pitch," said FC Tucson Head Coach Kelly Pierce. "Her composure on the ball, especially at her age, is rare. The goal was a very motivated move on her end and she really wanted that."
Chances continued throughout the night, with Tucson out shooting El Paso 9 to 6. Martinez was virtually everywhere along the front line, taking shots from close range and outside the box to give Tucson the offensive edge.
On the other end of the field, Laura and Priscilla Pimienta, Chloe Ziegler and Micaela Hornstein continued their good run of form. El Paso continued to press with five of its six shots coming in the second half, but the backline shut them down at every opportunity to preserve the shutout.
GOALS
37 – TUC – Naija Bruckner (Ashly Martinez)
SAVES
TUC – 2 – Hope Hisey
EPS – 4 – Darya Mosallaei
CORNERS
CAUTIONS
TUC – 69′ – Hannah Leitner
EPS – None
QUOTES
"Feels great to get the first win at home. We have a solid and consistent backline. El Paso was pressing and played pretty direct and they managed it well." – FC Tucson Head Coach Kelly Pierce
"Slowly but surely we see a lot of promising things, they're continuously getting behind and creating opportunities and we just have to execute now." – FC Tucson Head Coach Kelly Pierce
NEXT UP
FC Tucson (2-0-0 with six points) head back out on the road to face off against Atomic City FC in Henderson, NV on Saturday, June 11. Kick off is slated for 7:30 p.m.