FC Tucson heads to the casino capital of the world on a hot streak.
The club notched its 15th consecutive game without a defeat last weekend with a 1-0 win over El Paso Surf to complete a two-game sweep of the Texas team. FC Tucson has the third longest regular season unbeaten streak in the nation out of 141 active WPSL clubs.
FC Tucson looks to continue the streak on Saturday against Atomic City FC at Green Velley High School in Henderson, Nevada. Kick off is set for 7:30 p.m. The match will be streamed live on FCTucson.com.
FC Tucson midfielder Naija Bruckner scored the game-winner against El Paso. Forward Ashly Martinez, who had the game-winner in the season-opener against El Paso, headed the ball from outside the box to Bruckner who beat off her defender and sent the ball into the back of the net.
Bruckner, a Tucson native, won two State Championships in 2019 and '21 while featuring with FC Tucson Youth 04 Girls Black. The midfielder also was invited to the ODP West Region ID Camp in 2020, but was ultimately canceled because of the COVID-19 Pandemic. Bruckner will enter her first year at Rice University in Houston, Texas, this fall. She intends to walk-on for the NCAA Division I women's soccer team there.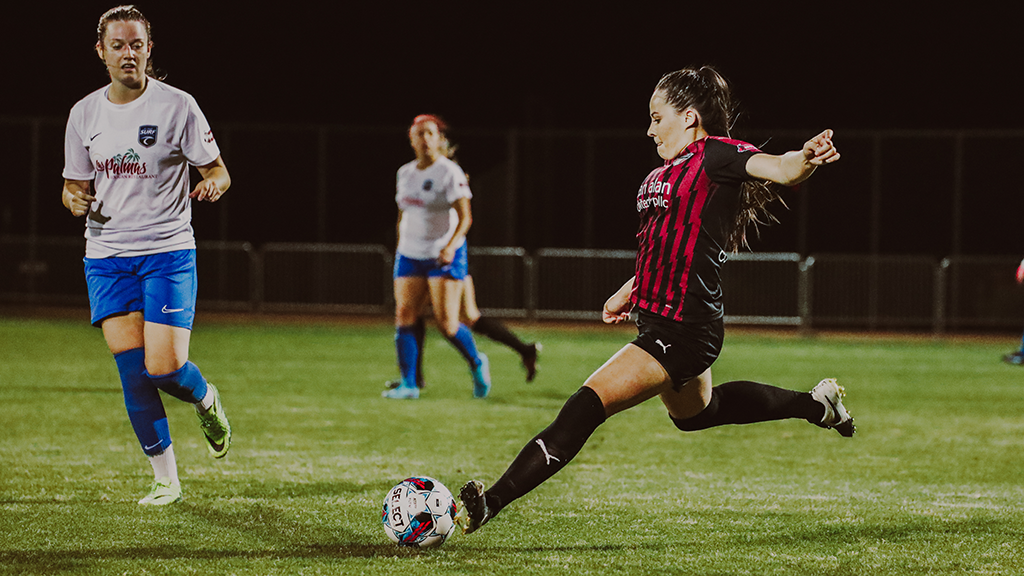 "Having that unbeaten streak from the past few seasons has been a huge motivator," said Bruckner. "Largely because of the support of this club and its something we want to uphold."
FC Tucson has gone 477 minutes without conceding a goal, while Atomic City conceded four in its last match against SC del Sol. Atomic City has lost its last four matches, dating back to June 2021.
FC Tucson will continue its road trip when it takes on WPSL newcomer Arizona Arsenal SC on Friday, June 17. The club will return home to play three of its last four matches at home, starting with its match against SC del Sol on Sunday, June 19. (BUY TICKETS)