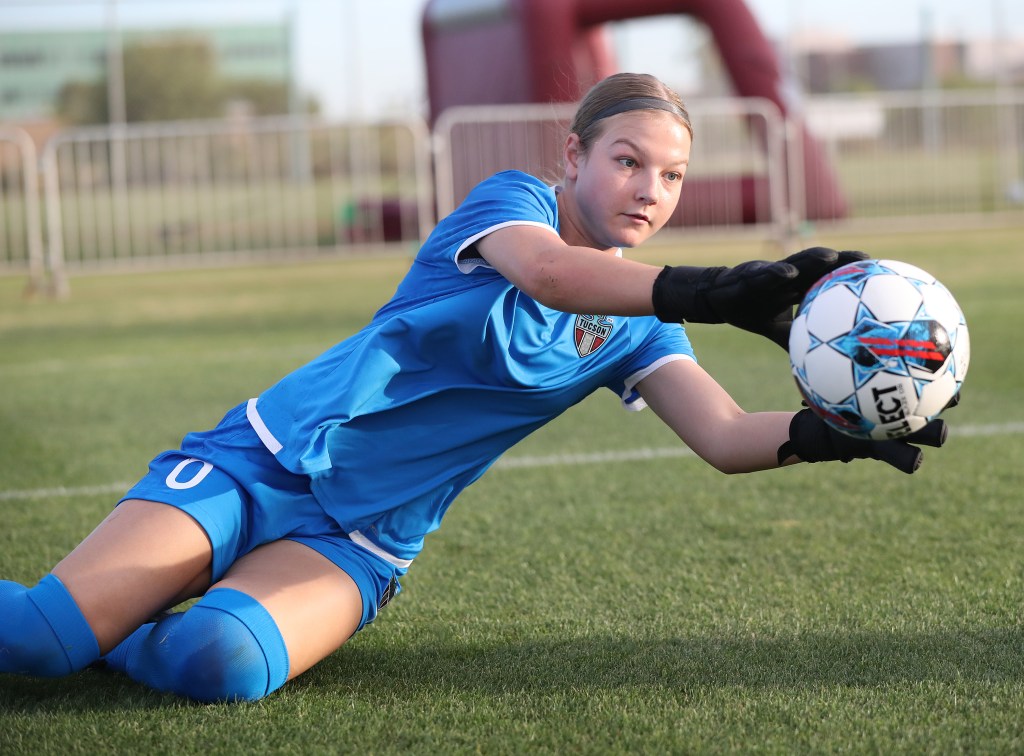 FC Tucson improved its impressive unbeaten streak to 16 with a third consecutive win to start the season.
The club beat Atomic City FC 1-0 at Green Valley High School in Henderson, Nevada, Saturday night.
Caitlyn Maher scored the game-winner in the 39th minute.
Maher picked up a 40-yard pass and ran up the left-wing and into the box. Her first kick met Atomic City's goalkeeper, but the rebound fell right back into Maher's feet. She fired another quick shot past the goalkeeper and into the net.
AND WE'RE UP 👏 ‼️
Caitlyn Maher gives us the lead with this beaut 😍

ATC 1-0 TUC#ATCvTUC | #fuerzatucson 🌵 pic.twitter.com/4iQJxGowLr

— FC Tucson Women (@fctucsonwomen) June 12, 2022
Tucson continued pressing for the second goal, out shooting Atomic City, 9-5, but could not break through Las Vegas's defense.
In the dying minutes of the game, Atomic City was awarded a free kick just outside the box. The ball was sent flying over Tucson's wall and towards the top corner. FC Tucson goalkeeper Maddie Smith made a diving, fingertip save, to preserve the shutout.
WHAT A SAVE, MADDIE SMITH 😱

ATC 0-1 TUC #ATCvTUC | #fuerzatucson 🌵 pic.twitter.com/pm9az5aaJU

— FC Tucson Women (@fctucsonwomen) June 12, 2022
GOALS
39′ – TUC – Caitlyn Maher
SAVES
TUC – 2 – Maddie Smith
ATC – 3 – Chloe Dody
CORNERS
CAUTIONS
TUC – Laura Pimienta
TUC – Maddie Smith
ATC – Lourdes Bosch
NEXT UP
FC Tucson (3-0-0 with nine points) travels to Mesa to face off against league-newcomer Arizona Arsenal at 7 p.m. on Friday. The team returns to Kino North Stadium on Sunday, June 19, to kick off a three-match home stand against SC del Sol. (BUY TICKETS)