FC Tucson's season heats up this weekend with two matches over three days.
The club pushed its unbeaten streak up to 16 last weekend with a 1-0 win over Atomic City FC in Henderson, Nevada. It continues its road trip as the team heads to Mesa to take on league newcomer Arizona Arsenal Soccer Club on Friday. The team quickly returns to Tucson to host SC del Sol on Sunday.
Friday's match will kick off at 7 p.m. and will be streamed live on FCTucson.com. Sunday's match is also set for a 7 p.m. kick off at Kino North Stadium. (BUY TICKETS)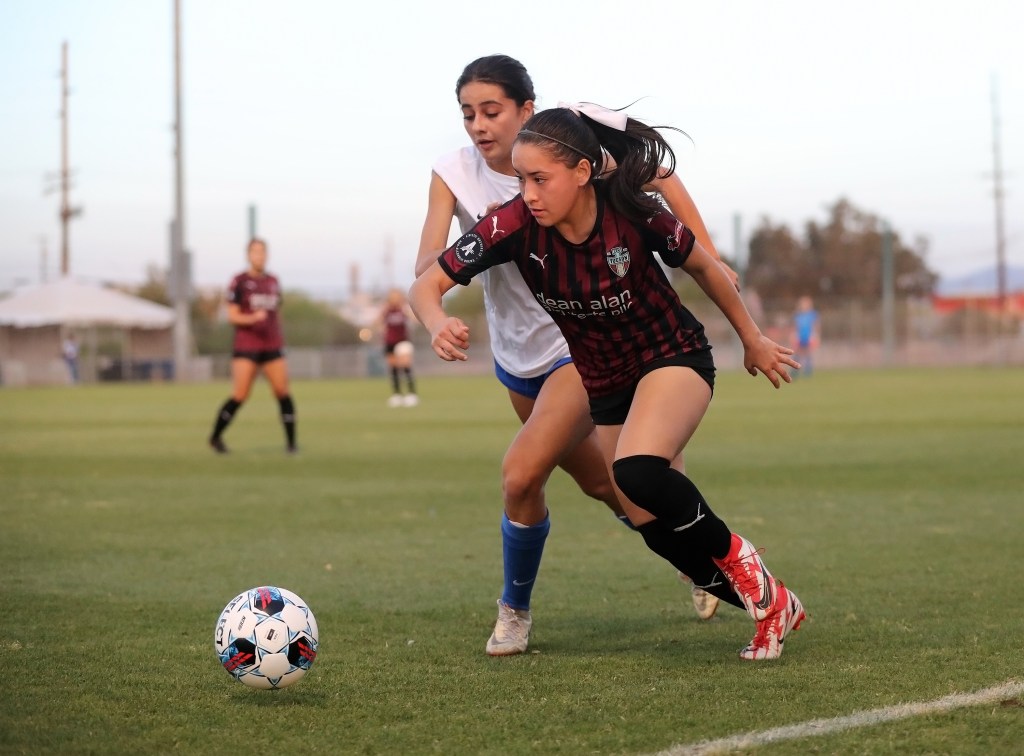 FC Tucson midfielder Caitlyn Maher scored the eventual game-winner against Atomic City in the 39th minute. She took the ball up the left-wing and sent the ball towards the net. The first kick was knocked away by Atomic City's goalkeeper, but the rebound was sent right back to Maher who fired it into the net.
Maher, a Tucson native and graduate of Catalina Foothills High School, currently plays collegiate soccer with Pima Community College. The Aztecs won the NJCAA Division II title in the fall, its first time since 2015. Maher was a key player for Pima in the match as she assisted sophomore Alyssa Kopach in the 20th minute to open the scoring.
FC Tucson and Arizona Arsenal Soccer Club are both undefeated heading into the match. Arsenal has played two matches this season, a 3-0 and 1-0 victory over El Paso Surf.
SC del Sol has also played two matches, both against Atomic City FC. The team won 4-0 in Phoenix, but lost 2-1 on the road in Las Vegas.
Sunday's match kicks off a three-game home stand where FC Tucson will look to defend its WPSL Desert Conference title. (BUY TICKETS)