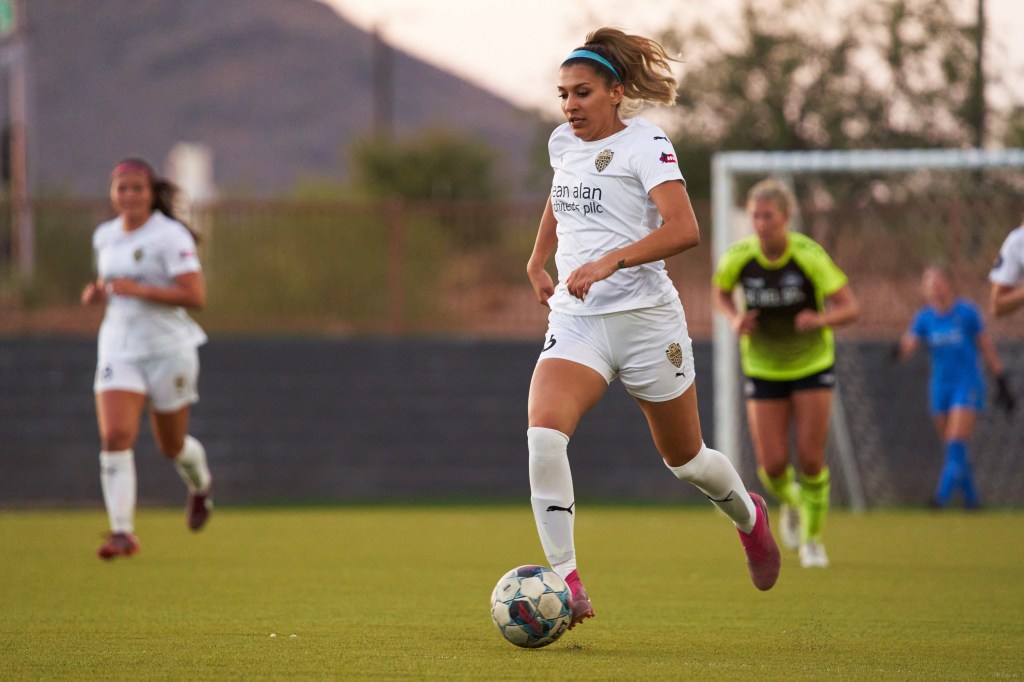 FC Tucson's defense of its WPSL Desert Conference championship fell just short as it ended the regular-season with a 1-1 draw against Phoenix's SC del Sol.
Needing a win to claim its second straight title, FC Tucson scored first when Meredith Scott knocked home a pass from Lindsay Hubbard midway through through the first half. While SC del Sol maintained most of the possession in the first half, it was FC Tucson that had the more dangerous opportunities and, ultimately, was the one to convert.
ᴏɴ ᴛʜᴇ ʙᴏᴀʀᴅ

Meredith Scott with tap in of Lindsay Hubbard's low cross in 25th minute & we're up 1-0#fuerzatucson 🌵 | #SDSvTUC pic.twitter.com/9alGiuMRzF

— FC Tucson Women (@fctucsonwomen) July 10, 2022
SC del Sol, however, scored in the first minute of the second half and then weathered a number of late chances from FC Tucson to close out the draw it needed to clinch its first title in the club's 12-year history.
FC Tucson finished 3-1-3 for 13.7 points, once the cancelled match with Las Vegas' Atomic City FC is factored in. It left FC Tucson third behind SC del Sol (5-1-2, 17 points) and Arizona Arsenal SC (4-2-2, 14 points).
A win would have put FC Tucson level with SC del Sol at 16 points apiece and Tucson would have owned the tiebreaker. However, the second half goal from the Phoenix side ultimately sunk those hopes. The two squads also tied earlier in the season at Kino North Stadium when SC del Sol scored twice in the final five minutes to salvage a 2-2 draw.
GOALS
25′ – TUC – Meredith Scott
46′ – SDS
QUOTES
"We knew the target was on our back, and we knew that every game, every team was coming for us. I think the one that's really hurting us – that's really going to keep stinging — is the last del Sol draw. They tied us is the last five minutes. There's no excuse for that. So we're going to take that into next season and see where we can go with that." – FC Tucson defender Priscilla Pimienta.
"It is a little disappointing for us. We're all competitors. I always say, I hate losing more than I like winning. And this tie does feel like a loss. And I think the way we've given up goals, it's always preventable. It's something we've been working on. So it's disappointing it's something they got to capitalize on." – FC Tucson Head Coach Kelly Pierce
"We do have high standards, because we know what we can do and what we're capable of. So it's disappointing and it's going to sting a little bit. But I think if it didn't, it would show we didn't care. Maybe we'll all learn from it." – Pierce
UP NEXT
Tucson's WPSL season has concluded. SC del Sol will represent the Desert Conference at the West Region, which will be hosted by the PacNorth champion next weekend.