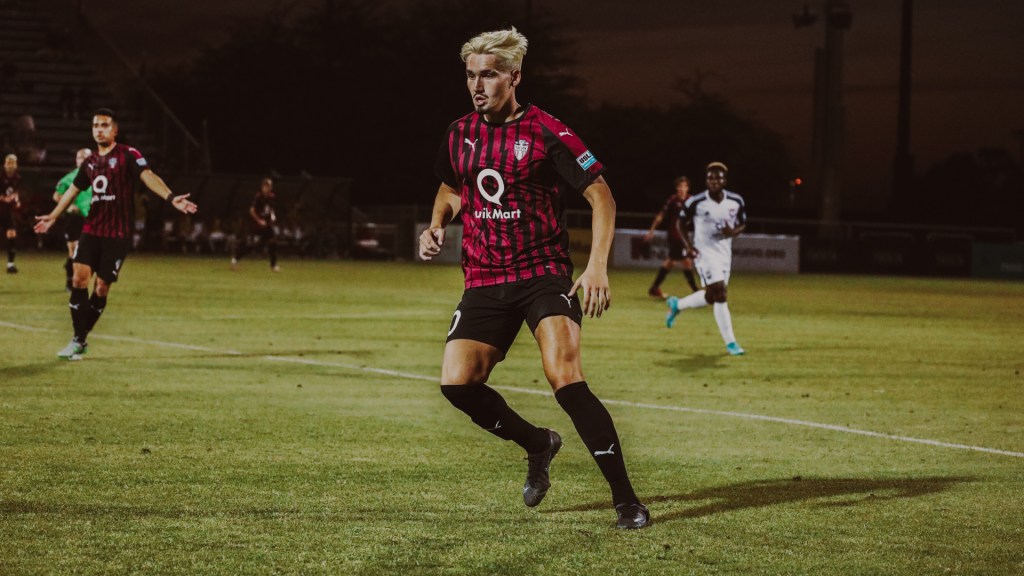 FC Tucson announced Friday the club has reached a mutual agreement with forward Deri Corfe to part ways, effective immediately.
In addition, FC Tucson announced the club has completed a loan of forward Daniel Bloyou to Ljunskile SK, a third division club in Sweden.
The 24-year-old Corfe played in nine games this season, making six starts. The Chester, England, native, had one goal over 576 minutes. Corfe was in his second season with FC Tucson. He had eight goals and two assists in 22 starts last year, including the game-winner in the club's 1-0 USL League One playoff win over Richmond Kickers.
Corfe previously played for Ocean City Nor'easters in USL League Two (2018-19) and New York Red Bulls II in USL Championship (2020).
Bloyou joined FC Tucson after playing collegiate soccer with Penn State University. He appeared in four matches and made one start.