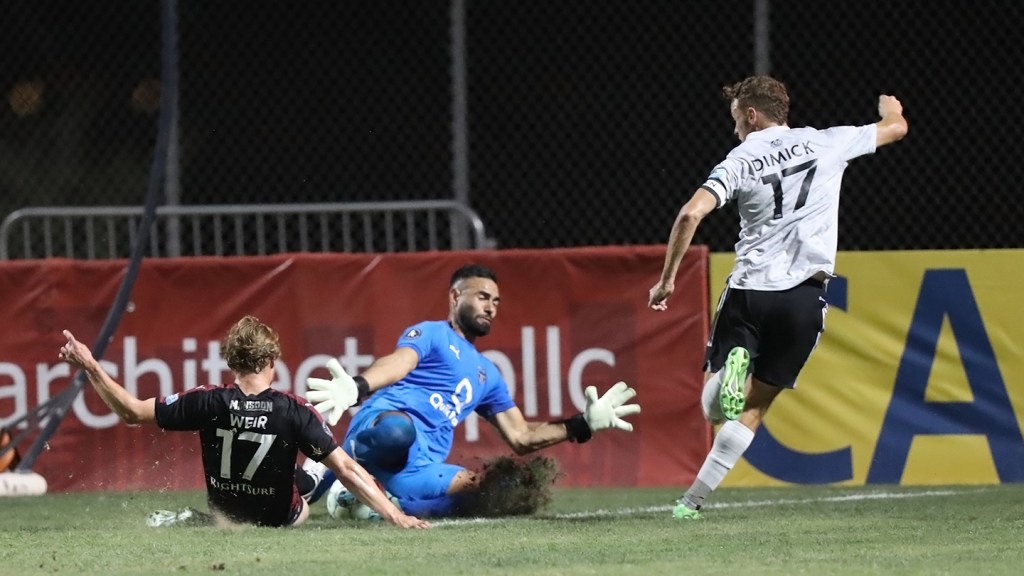 It's the first step, but it's a huge one.
A first-half goal, some masterful goalkeeping and a late stout defense combined to help FC Tucson pick up its first home win of the USL League One season.
Forward Fernando Garcia, who came to Tucson halfway through the season, scored in the 39th minute for the only goal in FC Tucson's 1-0 win over the Charlotte Independence at Kino North Stadium on Saturday night.
Fernando Garcia finds an opening and slots it home!

GOOOOAAAAALLLLL!!!!#fuerzatucson 🌵 | #TUCvCLT pic.twitter.com/ka3c7AWKKi

— FC Tucson (@FCTucson) September 4, 2022
The win moved Tucson to 5-12-5 (20 points), right behind 10th-place North Carolina FC (6-12-5, 23 points) and keeping the club's playoff hopes alive with eight matches remaining.
RELATED: MATCH CENTER
In a first half with few chances Saturday, Garcia struck the ball along the ground and through a crowd of players in the box. It managed to miss all the legs and slide into the bottom right corner for his second league goal of the season.
In those first 45 minutes, FC Tucson goalkeeper Carlos Merancio cleaned up any concerns the Tucson had and managed an excellent save en route to picking up his third shutout of the season. He finished with four saves and two punches.
With many of its players behind the ball for a good bit of the second half, FC Tucson was able to quell any forays made by Charlotte and when it came down to the last man, Merancio answered the call. His diving stop to the right of a shot by Illia Shevtov in stoppage time made sure the three points stayed with FC Tucson.
Merancio 🛑!!!#fuerzatucson 🌵 | #TUCvCLT pic.twitter.com/hsQc66465H

— FC Tucson (@FCTucson) September 4, 2022
FC Tucson will be back at Kino North Stadium on Sunday, Sept. 11, for a 7 p.m. kickoff against Union Omaha as Tucson celebrates First Responders Night (BUY TICKETS).
POST-MATCH INTERVIEWS