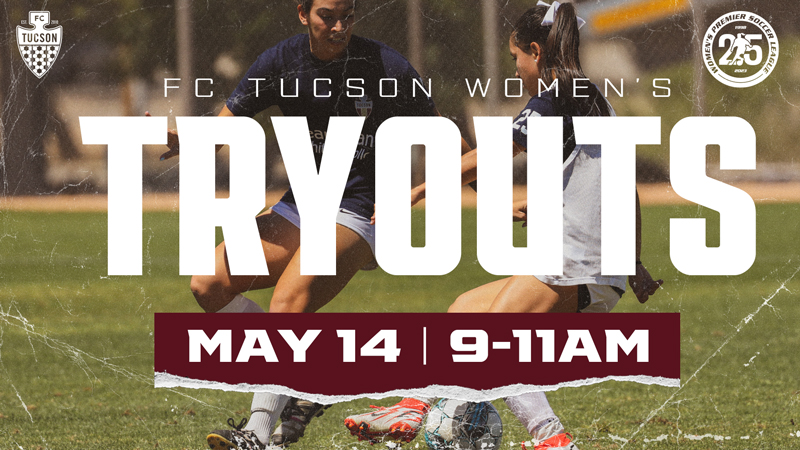 2023 TRYOUTS
The club will build its 2023 WPSL season roster through a player trials event.
Time – Sunday, May 14, from 9-11 a.m.
Location – GRANDSTAND FIELD
The trials are free for the first 75 registrants thanks to a generous donation from Andy Morales.
After that, registration will cost $25 in advance and $35 day-of.
Selection for FC Tucson Women is a privilege and an opportunity for aspiring players. Identification and selection for the Women's team may come through one of the following ways:
A personal invitation from the FC Tucson Women's team staff to attend a trial or ID Event
Participation in the Trials event
Selection by the Technical staff
If interested in playing for FC Tucson Women, please submit the form below. For more information or questions, send an email to the Team Administrator, info@fctucson.com
By submitting this form, you are agreeing to the USL Privacy Policy.