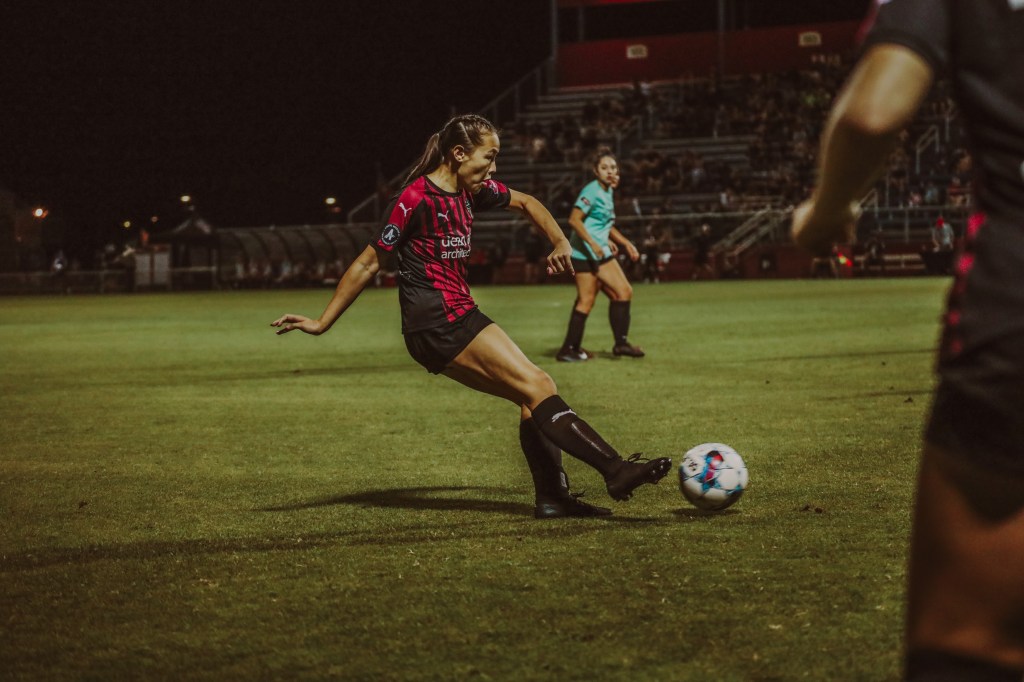 FC Tucson did everything it needed to do Friday except catch a break.
Despite holding a 14-3 shot advantage in the first half and posing a seemingly constant threat to score throughout the 90 minutes, FC Tucson was stymied by Arizona Arsenal's goalkeeper and the crossbar in a 1-0 loss.
The defeated ended FC Tucson's unbeaten streak in the WPSL at 18 and put a serious dent in its quest to repeat as Desert Conference champions.
"It's gonna hurt a little bit, but it's a part of the process," said FC Tucson head coach Kelly Pierce. "If we don't learn from our mistakes, we're not going to grow, we're not going to improve. So, this one is going to sting. We move on because we have a huge game moving forward. The result doesn't show it but we did have a lot of good moments."
ON TARGET BUT IT'S SAVED 😱😱#fuerzatucson 🌵 | #shestartsintucson pic.twitter.com/Q96vDG6VyZ

— FC Tucson Women (@fctucsonwomen) July 2, 2022
Arizona Arsenal scored in the 62nd minute on a scramble in the box off a corner kick.
It would be all the Phoenix-based club would need as goalkeeper Jazz Brass was credited with nine saves, including stopping a breakaway in the first half, and FC Tucson hit the crossbar three times.
Friday's match marked FC Tucson's first defeat since dropping a 3-0 match to Albuquerque Sol on June 9, 2019. It's the first regular-season loss at Kino North since a 2-1 defeat to LA Galaxy SD in the 2018 season opener on May 31, snapping a 13-match unbeaten streak at home.
GOALS
SAVES
TUC – 4 – Hope Hisey
AZA – 9 – Jaz Brass
CORNERS
CAUTIONS
QUOTES
"Great effort by us, we did dominate and had tons of shots, but none of them dropped in for us. Unlucky but, at the same time our defense did so good. As usual, our backline with Laura (Pimienta) back there holding it down and then Chloe (Ziegler) did great, so did Priscilla (Pimienta) and Kate (Connelly). It's frustrating because you see all these good moments and getting in behind, but when you allow a team to stick around that long they're going to build some confidence and have a lucky one drop in and that's what happened." – FC Tucson Head Coach Kelly Pierce
NEXT UP
FC Tucson (3-1-2) wraps up the regular season next Saturday against SC Del Sol (4-1-1) at Reach 11 Soccer Complex in Phoenix. Arizona Arsenal (4-1-1) plays SC del Sol this Saturday, and then finishes its season next Friday against Atomic City.