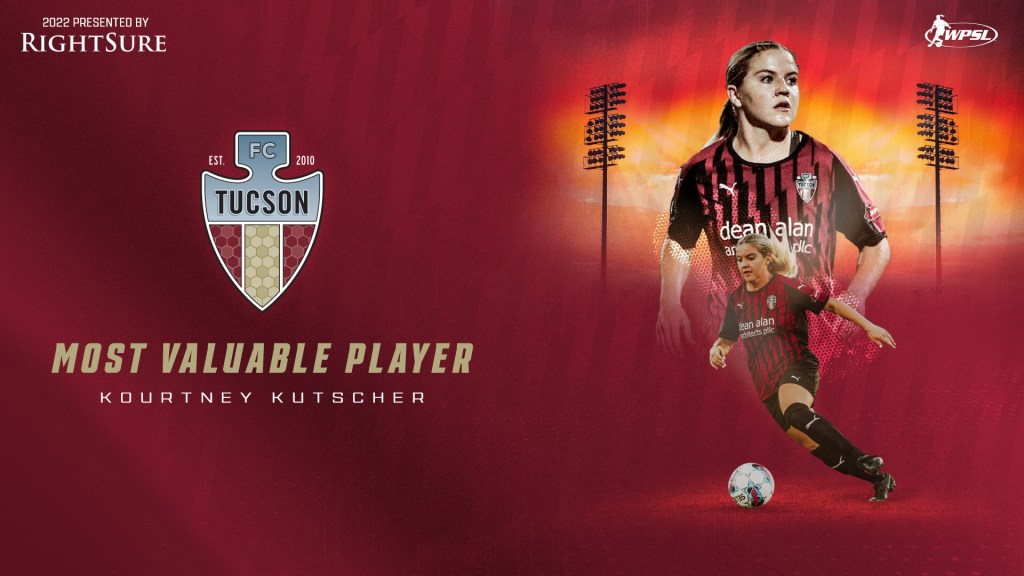 Kelly Pierce can point to one specific reason FC Tucson was in the hunt for its second straight WPSL Desert Conference championship all season.
For the FC Tucson coach, it wasn't necessarily who scored the goals or who kept the ball out of their net. But, rather, it came down to the person who was equally responsible for the team's success on both ends of the field: Kourtney Kutscher.
"She played a pivotal role in why we didn't get scored on or why we created chances," said Pierce. "She always made an impact on both sides of the ball."
In recognition for her impact, Kutscher is the 2022 Most Valuable Player.
The Temecula, California, native played collegiate soccer at Cal St. Northridge. She started every game her senior year in 2016, earning All-Big West Second Team honors and had scored a pair of game-winners for the Matadors.
She finished with 491 minutes played after joining FC Tucson following the season opener.
"She was a great role leader and role model for the team," said Pierce. "Kourtney is a very smart, technical player; a hard-working, dedicated team player. She is what every coach wishes for in a player."